Did you miss it? It was an amazing call! More than 500 people signed up for our free lunchtime Goal Setters, Goal Getters teleclass today.  The event was a preview call for our upcoming Coach Training Intensive that will be held June 21-23 in Atlanta, Georgia.  Experienced and aspiring coaches, leaders, and professionals are coming from all over the United States! Are you coming?!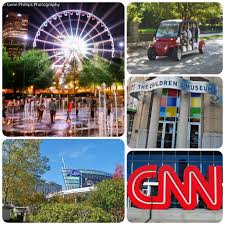 The CaPP Institute  will host the Coach Training Intensive (CTI) June 21– 23, 2014 at the Embassy Suites Centennial Park in Atlanta, Georgia. The 10% off early bird discount is going on now until May 5th. For info, visit http://www.valorieburton.com/coaching/coach-training/.
Want to listen in to today's "Goal Setters, Goal Getters" CTI preview call? Download it here: https://app.box.com/s/hj40xzozkl5lz4x01ac9
Or dial in using the telephone playback recording:
Playback Dial-in Number: 1-213-342-3003
Playback Access Code: 536889
Feel free to post your comments and questions about coaching here on the blog. I always love to hear from you!