Kimberly B. — "I paid off $50,000 of debt!"
Tammy O. — "I'm no longer stuck!"
Candi F. — "I started my own business."

LaFern B. — "I have no more Mondays!"
Darcie — "My fear won't stop me."
Ellen S. — "Valorie will inspire you."

Testimonials
"Valorie Burton navigates us through the maze of life's uncertainty with the skill of a GPS system placing us back on course. For those who refuse to live the rest of their lives stuck on the side of the road, her book, Where Will You Go From Here?, gives guidance!"
Bishop T. D. Jakes
New York Times bestselling author and senior pastor of The Potter's House
---
"Valorie Burton's book, Where Will You Go From Here?, offers a hands-on approach to recovering — and thriving — after crisis. She provides well-researched solutions, practical help, and many examples of real people who have faced dark times of adversity and come out on the other end stronger for it. In these pages, readers will find hope and answers for how to progress from a place of pain and setback to hope and abundant life."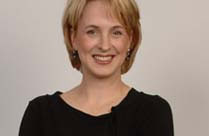 Shaunti Feldhahn
Bestselling author of For Women Only
---
"If an unexpected challenge has brought your life to a screeching halt, Valorie Burton will help get you moving again!"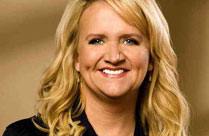 Chonda Pierce
Comedienne, author, and recording artist
---
"I've never seen such a clear road map to full recovery as Valorie Burton has so vividly drawn in her phenomenal book, Where Will You Go From Here? She doesn't just help you arrive at a better destination; she inspires you to savor the journey every step of the way. I'll be using Valorie's book with many of my coaching clients!"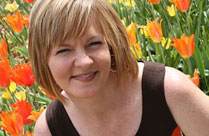 Shannon Ethridge
Bestselling author of Every Woman's Battle
---
"In What's Really Holding You Back?, Valorie Burton helps you discover and evaluate the issues and challenges that hold us back and keep us from becoming all we were created to be. Jesus said he came that we might have life and have it abundantly. Her book will supply you with the answers that will help you move into an abundant, fulfilling future."

Terry Meeuwsen
Co-host, The 700 Club
---
Stories from Readers
I just finished reading your book, Listen to your life, and felt immediately compelled to write to you. About a year ago I found your book on amazon, and it grabbed my attention. I bought it. It arrived. Then it went onto my bookshelf, sadly, with no further thoughts to read it. During this past year my life has been laced with deep depression and anxiety, self-defeating self-talk, behavior, and attitudes. I have struggled just to find a healthy balance in day to day tasks and living. My entire life has seemed to be a dark struggle. With a childhood lacking emotional stability, to adolescence lacking self-esteem and worth, to an adulthood lacking direction and meaning. A loss of faith and happiness became a product of all of that, with no hope for a future or confidence that it would ever be better for me or even worse, that I even deserved happiness. Funny how an outlook can become a reality if you let it. ….. I cannot tell you the countless opportunities that I have given up in my lifetime. Whether it was financially, career advancement, environmentally, or with a potential relationship. I have made it a habit to exclude myself from the world of possibility and accept (what I thought was inevitable) living a life devoid of purpose and true happiness. Just yesterday, I was cleaning the apartment and I found your book. Something compelled me to just open the pages and read a little. Here it is twenty four or so hours later, a legal pad full of notes, and I am reeling with ideas. There is so much encouragement and insight in your book, that it cannot help but inspire the possibility for change. Not only do I have a feeling of hope, self-awareness (of my own self-defeating behaviors and self- laden obstacles), and new insight for change… I also have a concrete, step by step guideline of how to achieve success. Success in my relationships, career, and more importantly in my attitude and search for purpose in this life. I am nowhere where I wanted to be at this point in my life, but I realize now that it is ok. Everything happens for a reason and it is time for me forgive myself, to start going with the "flow" and trusting that my path with be laid out for me… and even more, I will be strong enough, with confidence, understanding and faith to follow my purpose. I wanted to thank you from the bottom of my heart for being inspired to write this book. Your encouragement, humbleness, and faith are an inspiration to those who welcome change. The questions that you pose are the "hard" ones that we don't always like to answer, but are usually the most self-revealing and important to making lasting change. Not to mention, they inspire a whole array more of questions!! Knowledge and awareness open the doors for change to occur, and bring you to a place of accountability that can only but fuel perseverance. I know my "journey" is just beginning, but I am excited for it! You have given me something I have not ever known…… hope. Thank you for following your path with confidence and writing this book!!
---
"Valorie Burton helped me learn how much time I was wasting on meaningless activities and taking away from the things I really want to participate in. With my new insight, I started getting back into goal setting and actually working towards achieving those goals that I didn't think I had time to work on. Thank you! Thank you! Thank you!"
Joanna A. — Facebook friend
---
"I have walked through pages of Valorie's books and found answers to questions that God put on my heart. I've learned that I had the answers the entire time — but by asking better questions and giving myself permission to think about it — it's a beautiful thing. Valorie is a gift to all who cross her path."
Mary F. — Facebook friend
---
"I'm a fast reader, but every paragraph in Valorie's book, Successful Women Think Differently, gave me so much to think about. In the first chapter alone, I learned so much and I'm applying these concepts to my personal thought process and encouraging others at the same time! Thank you, Valorie, for your insights! This will definitely be a book that I encourage all the successful women around me to absorb!"
Amelia M. — Facebook friend
---
"I've found Valorie's material to be so accessible and helpful that I don't hesitate to share it with friends and family in the hope that her wisdom and guidance will help illuminate their chosen paths and to achieve their goals. That's what Valorie's material and her professional coaching have done for me."
Michelle L. — Facebook friend
---
"I just closed the last page to Successful Women Think Differently. Valorie you have changed my life. I have never related so well to a book. Your guidance and motivation will forever be a part of my soul. Thank you!"
Laura W. – Facebook friend
---
"Reading Successful Women Think Differently really opened my eyes. It helped me to view things in my life in a different light. This book not only gave me insight on how I want to pursue a lifelong career in writing but it helped me to see that I've always been destined for much, much more than just a mediocre life. It also gave me a sense of joy and made me want to do things differently with my daughter as well as with my career."
Angela B. – Amazon review for Successful Women Think Differently
---
"Recent changes in my life had left me unhappy and disillusioned, and I found myself unable to shake them off. However, I got a copy of Valorie Burton's book, Where Will You Go From Here? As I read, I felt myself tear up as Valorie said, 'You can climb your way out of the ditch in a calm, steadfast manner, or you can waste precious energy by kicking and screaming your way out.' (p. 79) Well, I had certainly done my share of the latter, and it hadn't changed a thing. She followed that idea with sketching out a blueprint for moving on despite the curve balls in life. I'm a counselor, so none of this is new to me. But, Valorie gave an undercurrent of validation for the feeling of frustration that arises when we are placed in situations beyond our control. While the early chapters helped me to keep things in perspective, the later chapters offered wonderful, practical strategies."
Lisa H. in PA – Amazon review for Where Will You Go from Here?
---
"After reading Successful Women Think Differently by Valorie Burton, I sailed through a week jammed with challenges and commitments by harnessing the 'power of the pen' as discussed in her final chapter. Every goal I'd set down on paper manifested beautifully. And, people from whom I'd faced resistance in the past actually became my greatest allies in getting things done! I'm a better parent, partner and professional when I 'think differently.' Tonight, I'll use Valorie's 'three blessings' technique to get a better night's sleep. If you're looking for a tool to help erase the blockages and allow your inner brilliance to break through, this book is the one."
Amazon review for Successful Women Think Differently
---
"I just closed the last page to Successful Women Think Differently. Valorie's advice and inspirational words have changed my life. She has a way of writing that makes you feel like she's in the same room with you, giving you advice. She's that little voice in all of us that we tend to ignore. With each passing page, I was nodding my head and having "ah hah" moments. I have never related so well to a book! If you're looking for motivation or just need a goal-setting pick me up, this is the book to do it."
Laura W. – Amazon review for Successful Women Think Differently