Valorie is a seasoned media expert with numerous appearances on national television, radio, magazines, and newspapers.

To request Valorie for an interview, contact:
Christianne Debysingh – Harvest House Publishers
Phone: (888) 468-4108
Email: cdebysingh@harvesthousepublishers.com
Today Show — Generation Stress
Balancing Family, Money and Career

CNN — Reclaim Your Career
Give Yourself a Career Tune-up

CNN — Reclaim Your Career
How to Be a Resilient Worker

CNN — Reclaim Your Career
Tips for a Smooth Job Transition

The 700 Club: Why Not You?


Photos
The following photos are for media outlets who have interviewed Valorie or are reviewing a book or product for publication. They are also for speaking engagements and promotional opportunities for which Valorie is contracted to participate.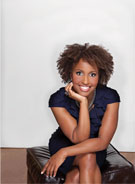 1785 x 2438 @ 300dpi